SPARE PARTS ORDER PROCEDURE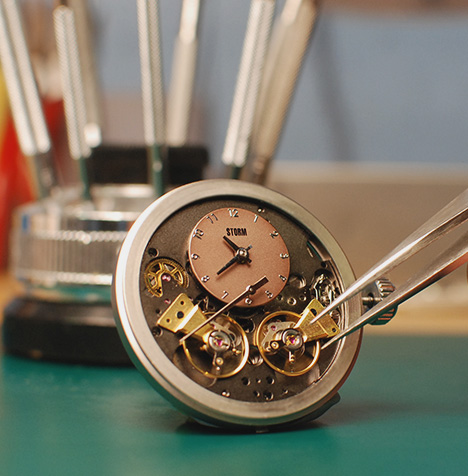 To order spare parts for your STORM watch, please send us an e-mail to: Service@StormLondon.com with all of the below information.
E-mail Subject: Spare Parts Order
Full name: 
Address: 
City: 
Post code: 
Country: 
E-Mail: 
Phone: 


Model name:
Note: STORM watches have model names (not numbers), which is engraved on the back, usually above the STORM logo in a larger font. If your watch does not have a model name, then it may be an older model produced over 15 years ago. If this is the case then please attach a photo your item for identification.
Part Required:
Example: Metal / Leather band, Link, Clasp, Glass, Case, Pin...
If ordering pins, please state which pin you require i.e case to strap pin / link to link, or clasp to link pin.
Part Colour:
Example: Silver / Gold/ Rose Gold / Black, Blue, Brown...
Once we receive your order, we will send you a PayPal invoice.
You can pay the invoice using your PayPal account or credit card. Once payment is received, we will process your parts order usually within a week. If you have any further queries, please e-mail us at: Service@StormLondon.com