STORM GUARANTEE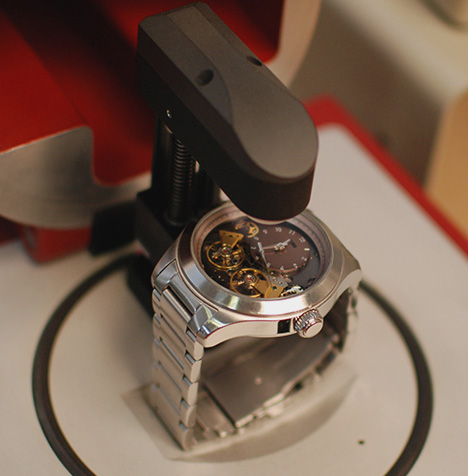 The STORM guarantee covers the movement / mechanism of the watch against manufacturing defects for 2 years from the date of purchase, provided it has been sold by an authorised dealer. Proof of purchase must be enclosed to obtain service under the guarantee. Within this period this watch will be repaired free of charge, except for the return Postage & Packing fee. We cannot accept responsibility for damage caused during transit.
COVERED BY GUARANTEE
Movement/mechanism for 2 years (provided it has not been damaged by contact with moisture/water on a non water resistant watch). 

All other manufacturing defects for 1 year. 


NOT COVERED BY GUARANTEE
Batteries, glass, case, straps, clasps and winder. 
Accidental damage, misuse or inexpert or unauthorised repair. 
Water penetration through misuse, or on non water resistant watches.* 
Discolouring or wear occurring through normal usage.* 




Some selected STORM watches have been designed and developed as collectors items, featuring more complex and/or shutter mechanisms. We recommend these models should be serviced at regular intervals to ensure trouble free operation. Due to the complex and/or delicate nature of these items, care must be taken while wearing or operating them. The battery in your STORM watch is of standard size and can be replaced by most high street jewellers or our service department. 

TERMS AND CONDITIONS 
PLEASE NOTE YOU WILL BE CHARGED FOR SERVICE IF YOU ARE UNABLE TO PROVIDE THE ORIGINAL SALES RECEIPT AND GUARANTEE WITH THE WATCH. 

THIS GUARANTEE DOES NOT AFFECT YOUR STATUTORY RIGHTS.